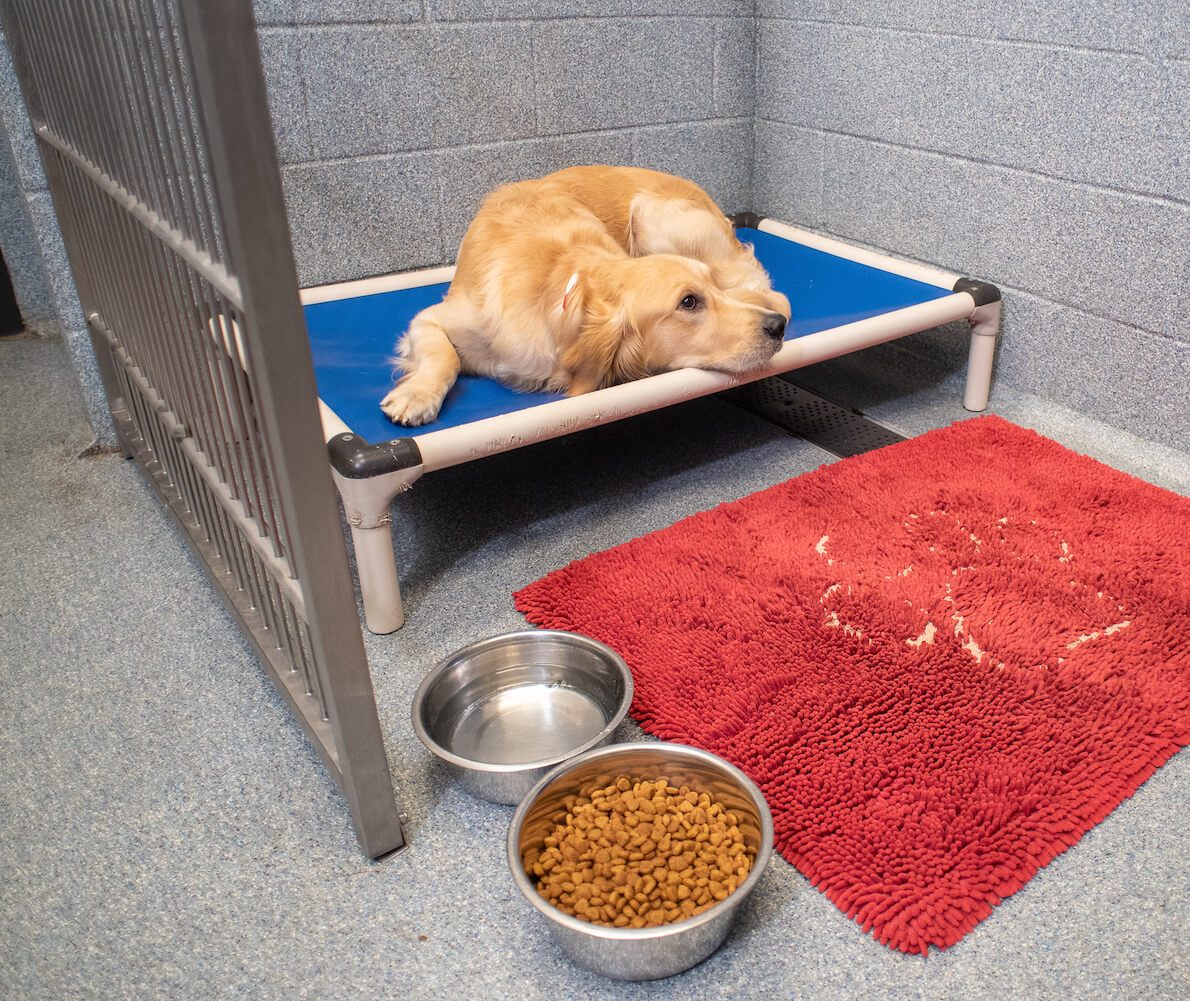 At Dunwoody Animal Medical Center, we are pleased to offer our current veterinary clients limited boarding, for both medical and non-medical admissions. You can put your mind at ease while you are away, knowing that your pet is in an environment that emphasizes safety and cleanliness. As an AAHA accredited hospital, we provide a higher level of veterinary care than other non-hospital boarding facilities.
Our veterinary staff will monitor each pet throughout their stay for proper eating habits, bowel movements, and weight balance. We also take the stress away for pets with an ongoing illness to have continued medical care and monitoring with us. If desired, any needed medical attention such as surgeries, dental procedures, yearly exams and wellness preventatives or other procedures, can be completed so your pet can be fully recovered and vaccinated when you return from your trip.
Please note the following: 
All dogs must be up to date on rabies and Bordetella vaccines
All cats must be up to date on rabies vaccines 
What should I bring for my pet? 
You are not required to bring anything additional for your pet while they are boarding. We provide bedding and food during their stay. Please let us know if you need to provide food or medication* for your pet during their stay. 
We do not allow toys in the kennels out of the abundance of caution to keep all pets safe. 
*If medications are necessary for your pet, please note that the client is required to provide these upon drop-off. 
If you have any questions or would like to schedule boarding for your pet, please give us a call at (770) 501-3464.