At Dunwoody Animal Medical Center, we believe that when it comes to caring for your pet, you should have as many choices as possible. In addition to traditional medicine and pharmaceuticals, we offer alternative procedures that can complement your pet's current care.
Laser Therapy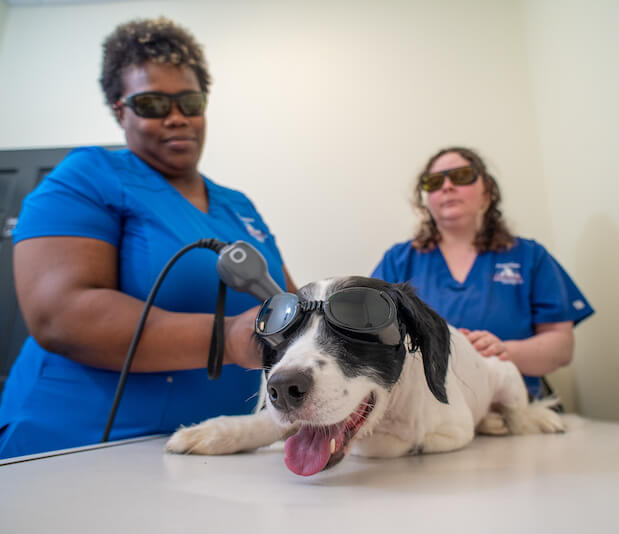 Laser therapy is an innovative and painless treatment method that stimulates the body's natural healing and pain control response. This non-invasive treatment stimulates cell regeneration by increasing blood flow to the targeted area, which accelerates the healing process. It has been successfully used to accelerate the healing process after surgery, alleviate joint pain, and treat degenerative diseases. The process generally takes between 5-15 minutes, with most patients seeing positive effects after 3-5 uses.
Acupuncture
Acupuncture is a 3000-year-old Chinese practice utilizing hair-thin needles to stimulate the body's nerve centers, improving blood circulation and releasing pain-relieving hormones. This virtually painless process relaxes muscle tissue and oxygenates the surrounding area, allowing the body to heal more rapidly. This means that it can be safely used alongside other mediums of treating pet illness.