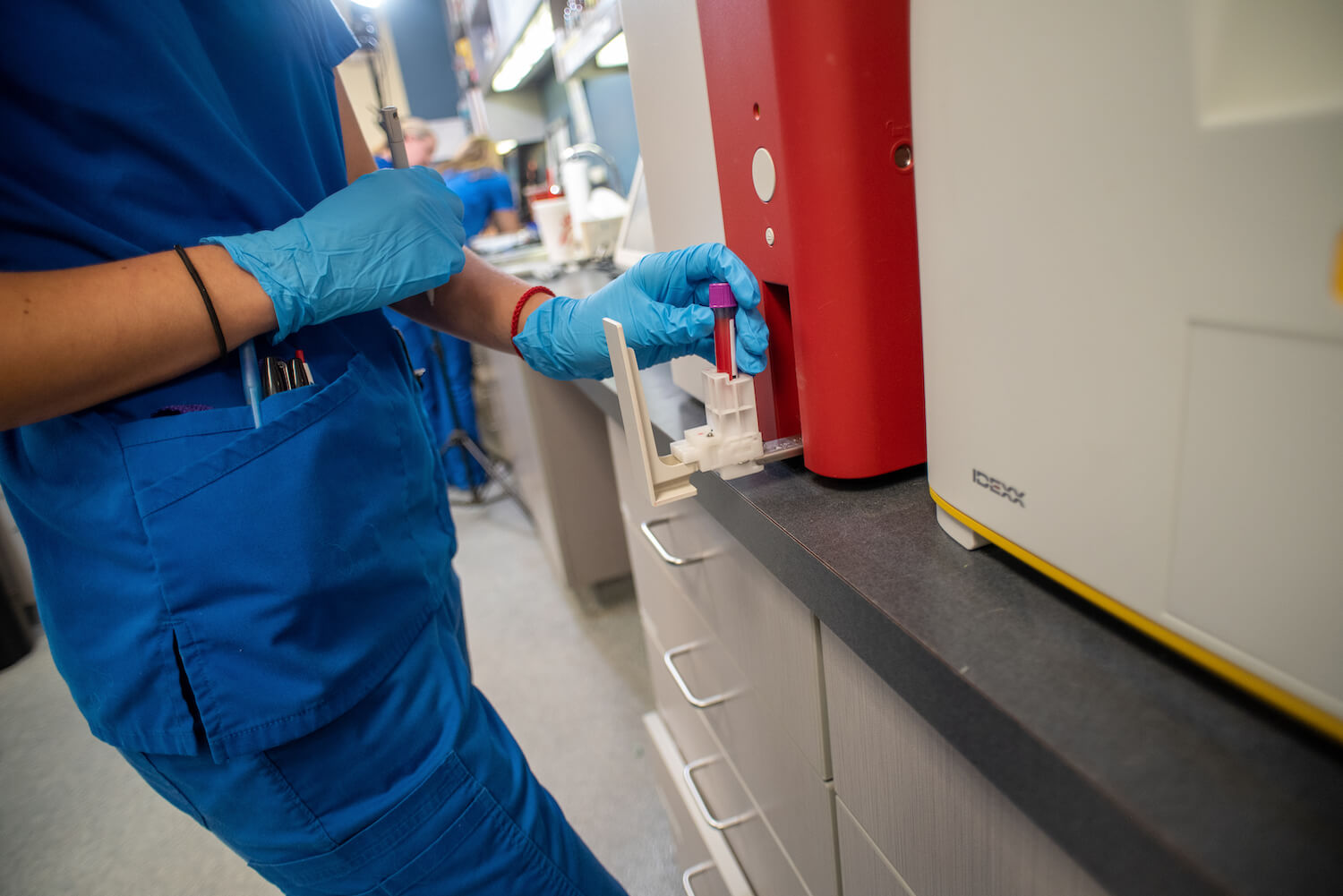 Laboratory testing can help our veterinarians determine and identify any issues that are going on within your pet's body, thus enabling us to begin treatment as early as possible. Unfortunately, pets can't tell us where it hurts, and oftentimes, a healthy appearing animal may be masking symptoms of disease or illness.
As we continually strive to offer the highest-quality medicine, we are proud to include in-house diagnostic laboratory services as a means of providing excellent care to our patients. Although many important diagnostic tests can only be performed by outside laboratories, other tests can be performed in-house.
Having access to accurate in-house diagnostic test results can help our veterinary care team serve your pets' needs by expanding the testing options available to all our patients.